Vikory: The First Drumsticks Combining Quality With Style
Our Kickstarter campaign's video


Disclaimer : The 10% Offer was a Kickstarter exclusivity and cannot be obtained anymore
English subtitles available 

Vikory is a new kind of drumstick that offers you a more robust and aesthetic alternative to traditional drumsticks. Don't we say that music is an expression of yourself ? We believe that so is your gear.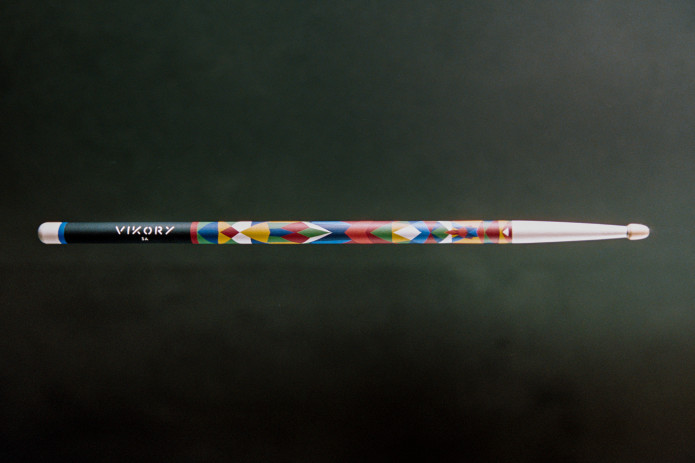 "It's good to have a drumstick that has a real spirit... an identity. All the other drumsticks are a bit dull in my opinion." - Hugo Lecointre, Confirmed Drummer
"They're very well balanced and I've had a great feeling playing with them. I really didn't expect that." - Félix Gooris, Confirmed Drummer
"When you're just starting you want to play heavy and it can hurt your wrists after some drumming sessions. It's something that I didn't feel at all with these drumsticks. Which is great !" - Marianne Vouters, Aspiring Drummer 

Stop breaking your sticks in the middle of a show
Partially handcrafted in a rigorous process, the Vikory drumsticks are made from premium american hickory and enjoy a longevity that is 2 to 3 times higher than average.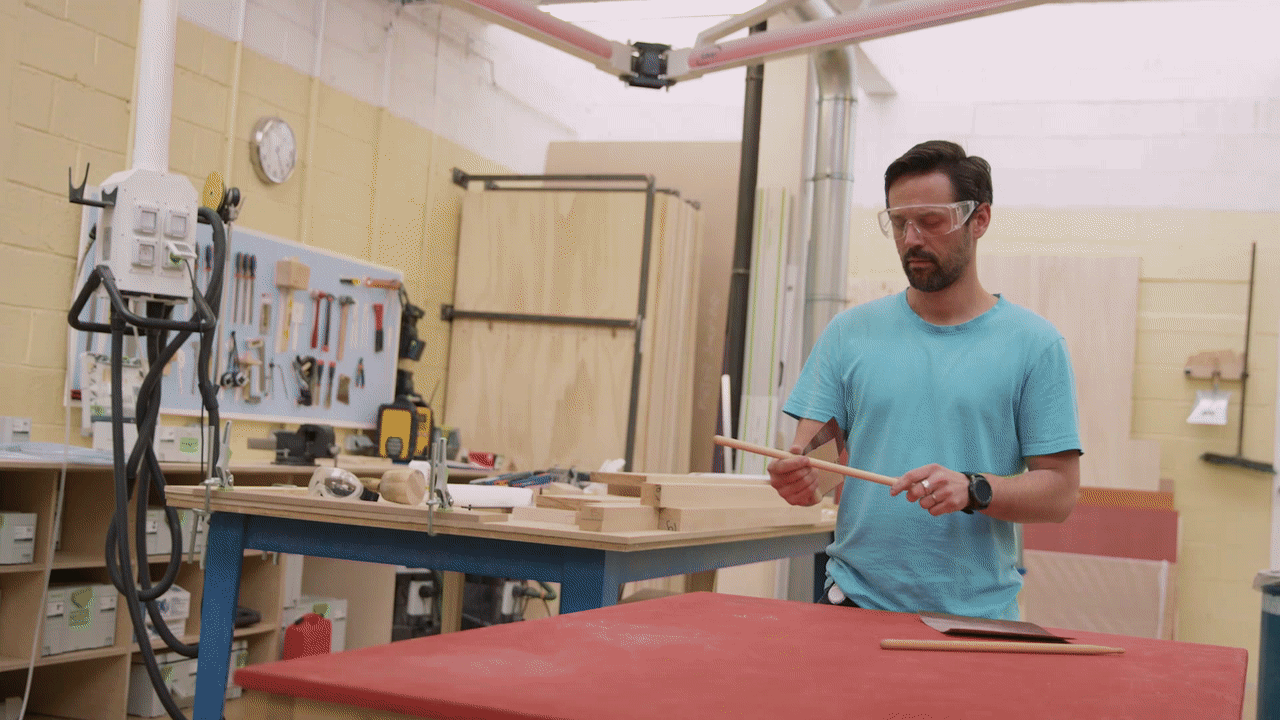 Take care of your wrists and cymbals before it's too late
The secret of Vikory lies in a slightly higher moisture content of the wood that allows the sticks to absorb most vibrations of every single hit so you do not damage your cymbals or more importantly: your wrists.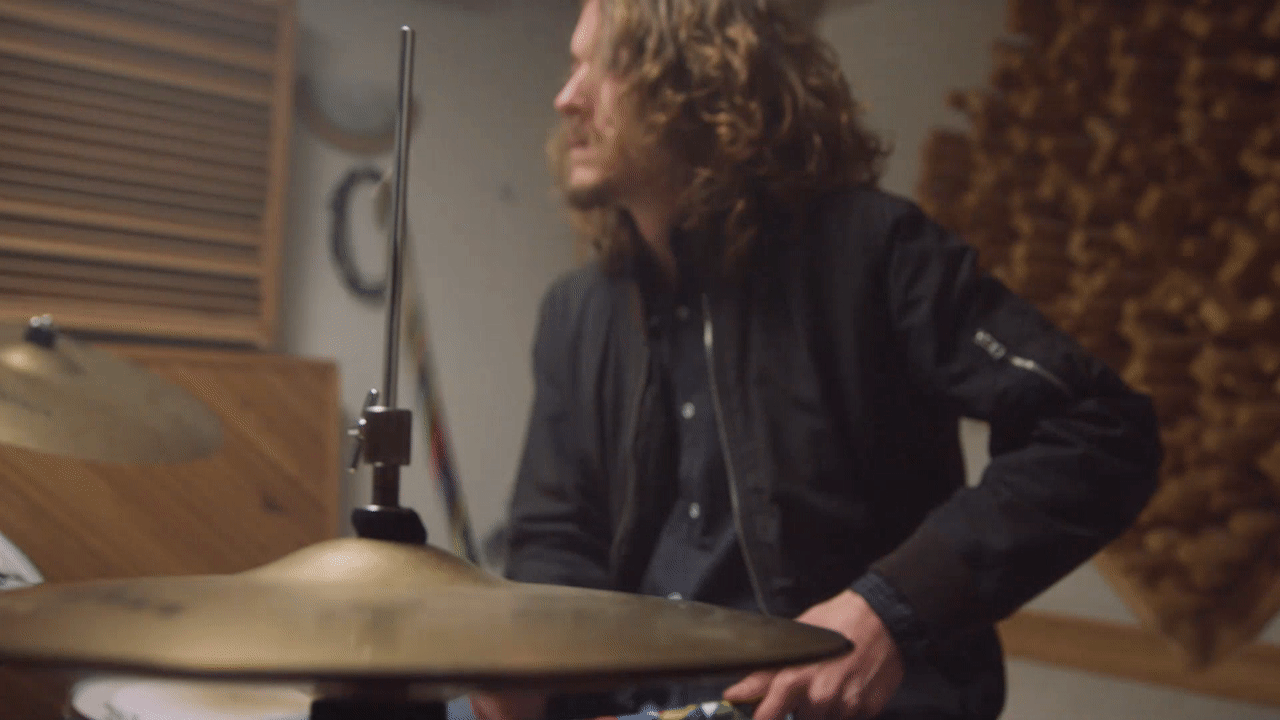 Be one of the first drummers to use drumsticks that combine quality with style 
Today it's either one or the other. Vikory is combining both worlds for the first time while maintaining the unique and natural sensations of wood. Every pair is matched by weight and pitch.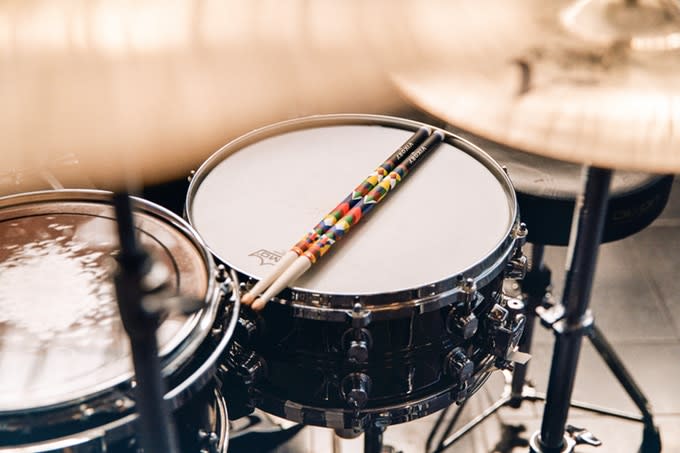 Have you ever seen wood chips all over your drum set ? 
That is the result of a low quality wood which is way too dry. The Vikory drumsticks take the hit without cracking as much as your usual ones.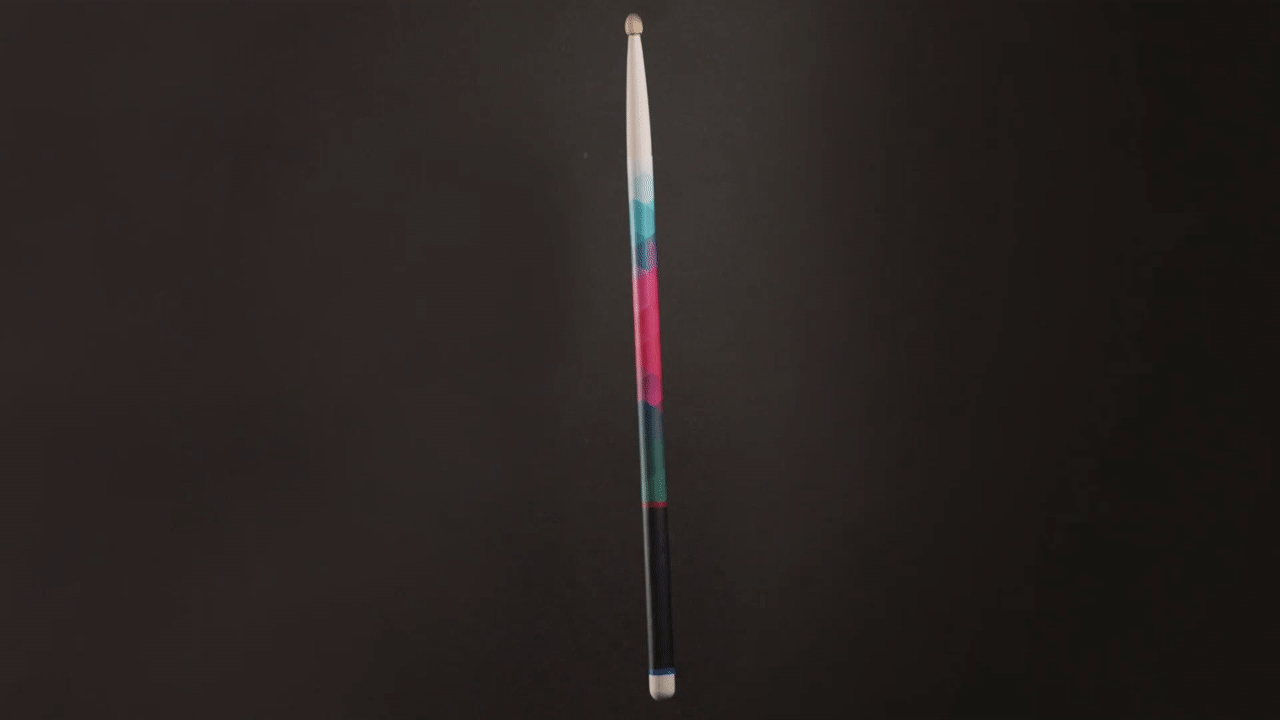 Don't leave marks on your drum set
Let's face it: it looks badass. Every pair we produce has a high quality colourful pattern that doesn't leave marks on your drum set and that doesn't erase with sweaty hands.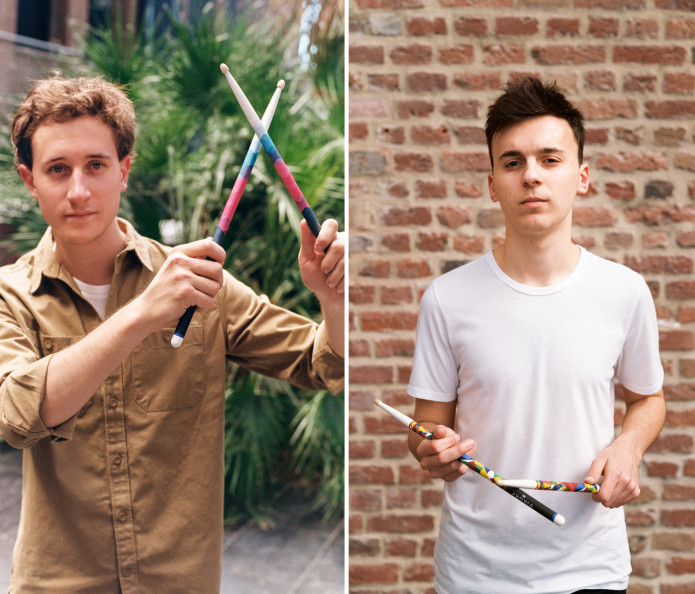 "Aside from my studies and then my job, I always managed to spend at least 2 hours a day playing the drums.
My budget for drumsticks was huge and I couldn't help but see the object as something dull and without any identity.
Finding a solution to these two problems without damaging my drum set quickly became an obsession.
Combining the best quality wood we could find with a slightly higher moisture content has been a real discovery for us to solve the longevity issue."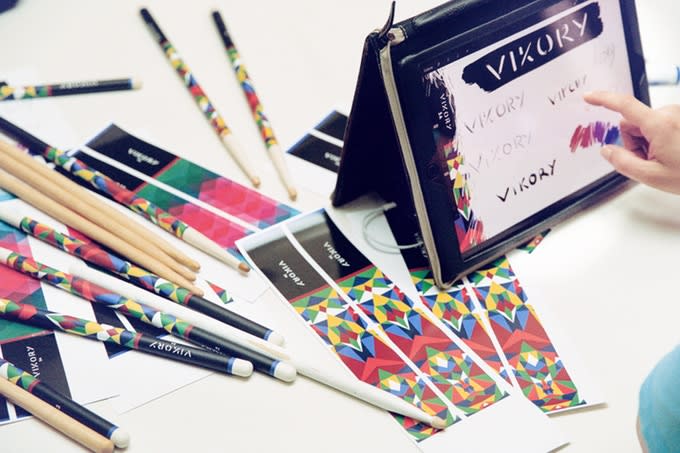 "Then there was the look. I wanted the patterns to have a real spirit. To express something.
They have been greatly inspired by my previous experience living with the indigenous communities of Chiapas, in Mexico, as I lived there for several months.
I've been fascinated by their culture and history and we tried to express it through these patterns. I am very proud of it." 
- Clément Desplats, Founder of Vikory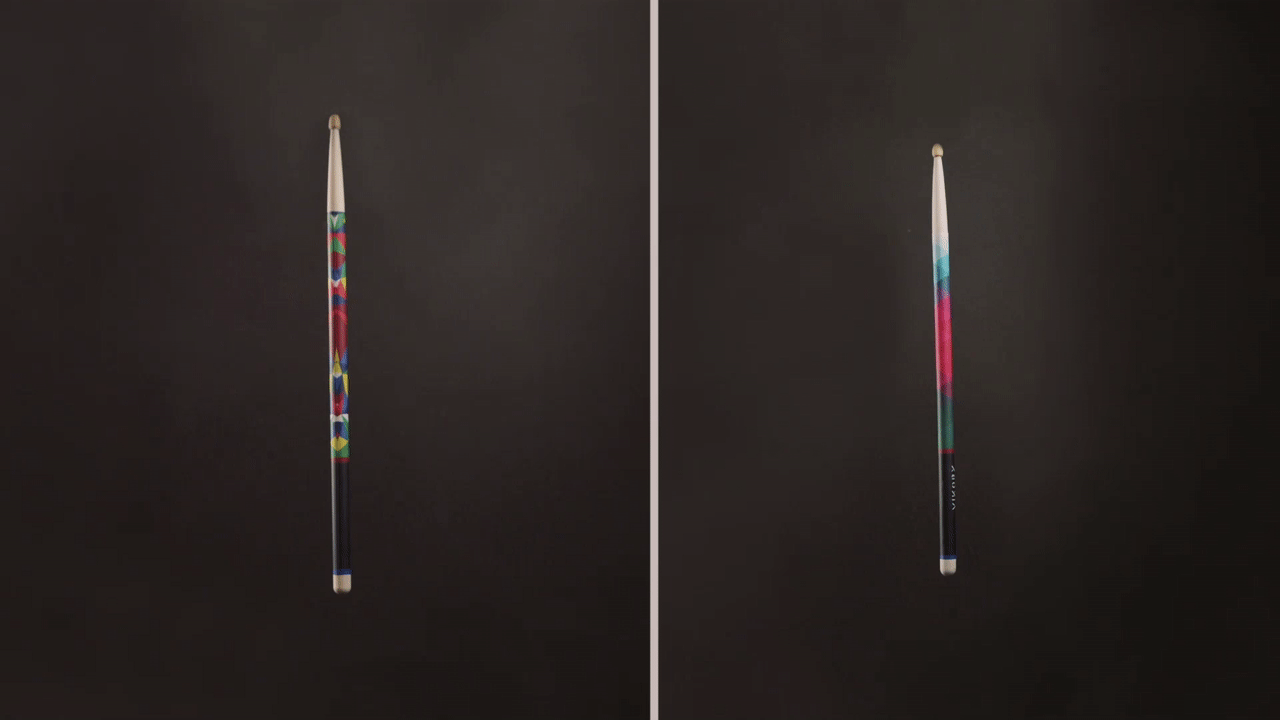 The wood is very important since it is the foundation of the drumstick. We only work with premium american hickory set to a specific moisture content because it has the great advantage of being very hard and flexible at the same time. 
Did you know it was first used by the people from Scotland to manufacture golf clubs for the very same reason ?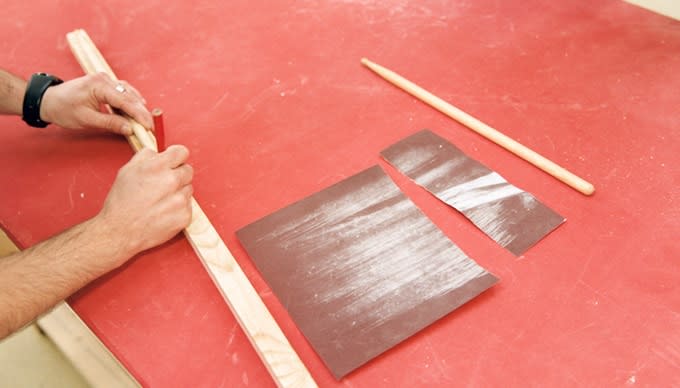 Then, there's the tip. We chose to use a teardrop wooden tip for its versatility and longevity. 


The Vikory drumsticks have been designed for EVERY drummers, male and female, of all age whether they are beginners or professionals. This is why we offer three standard sizes of drumsticks to suit the needs of everyone. 

Our wish was to create a unique product at a really attractive price to make it affordable for everyone. In fact, as the stick lasts longer you will actually save money by using Vikory.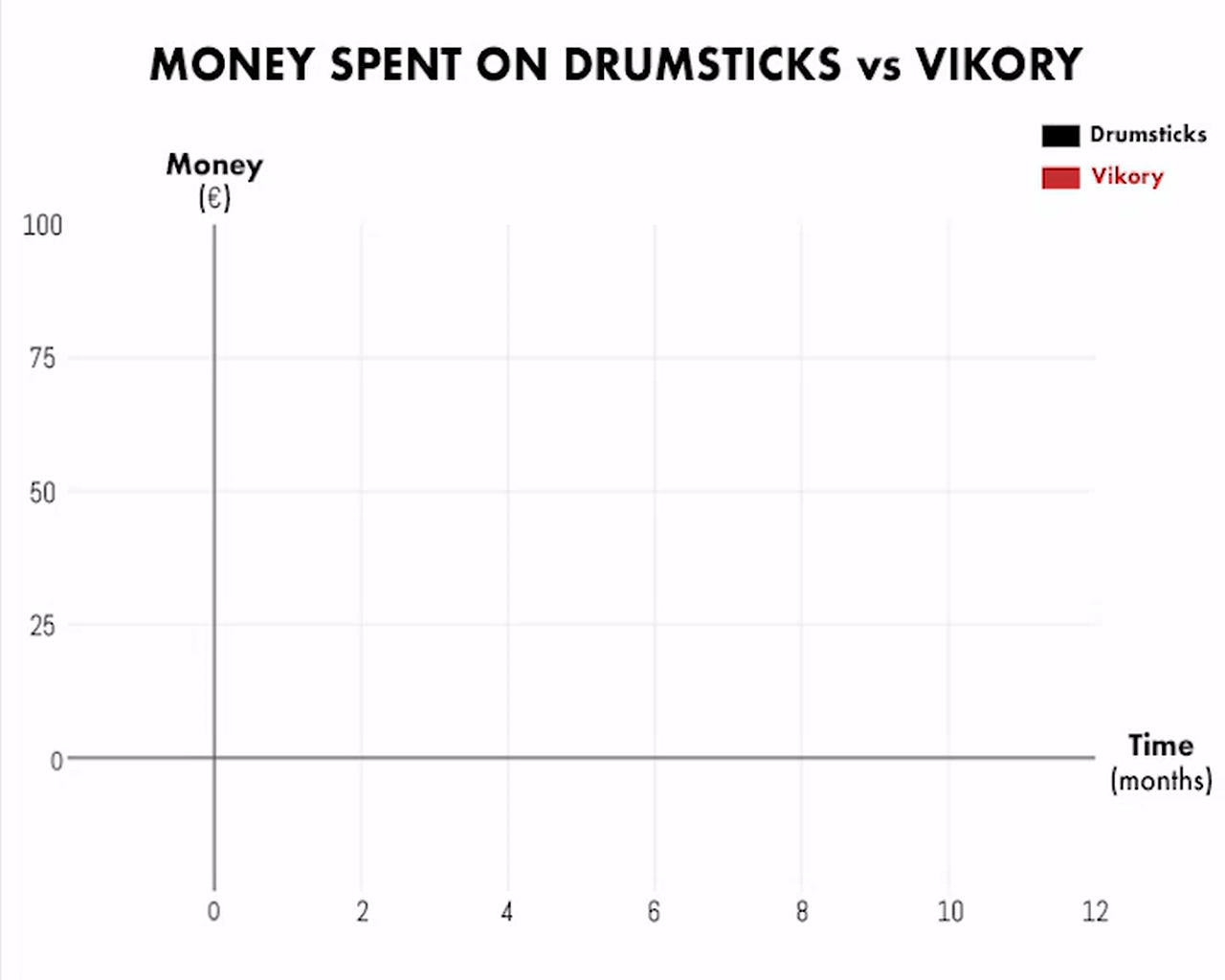 Up to 48% saved based on our €20 retail price and an average of 6 regular €14 pairs per year.